Description
Multifunctional PvP Tournament.
You can block specific item vnum or with key(pet, etc.).
All settings can be set from header file.
System coded not only this map you can adapt with new map with easy settings.
Check move range(pull back and poison for player!).
System have quarter final, semi final and final algorithm, you can set every step different round count.
You can remove player in pvp tournament with button.
System have camera mode(with camera mode player can see their damage..).
In pvp duel player can see observer player in map(for performance)
Special duel for jobs or for all character options.
And much mini detail in video.
Settings: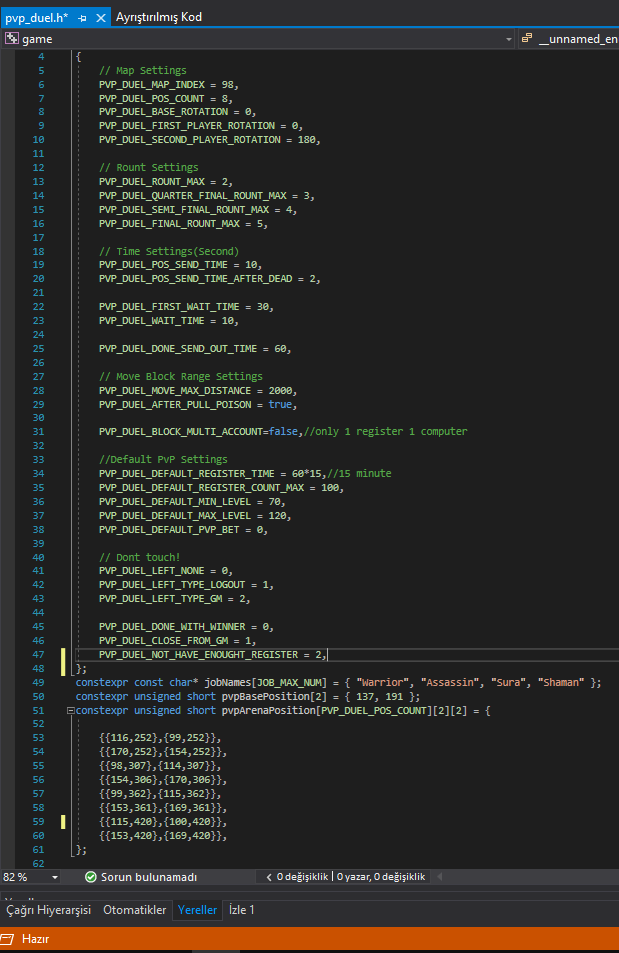 Video from system: